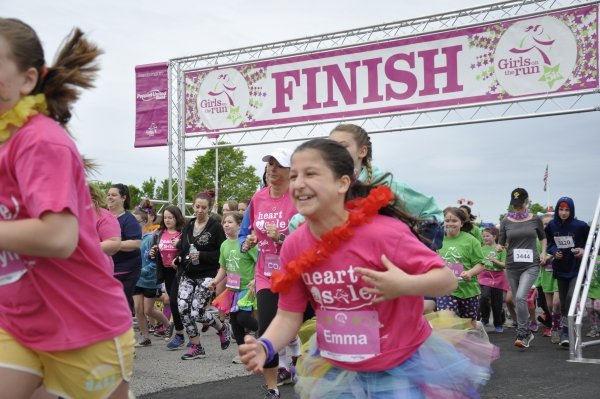 We're the statewide sponsor of Girls on the Run Vermont, a nonprofit organization promoting self-esteem and healthy activity for young women. Girls on the Run inspires all girls to build confidence and make intentional decisions. Coaches use activities and group discussions to build social, emotional, and physical skills.
Girls on the Run Vermont has more than 2,700 participants each year at 170 sites throughout the state.
There are two programs:
Girls on The Run is for girls in grades 3-5. The program encourages girls of all abilities to recognize their strengths and connect with others. The curriculum is a blend of physical activities and skill development.
Heart & Sole is for girls in grades 6-8. This middle school program gives girls an inclusive place where they feel supported and inspired to explore their emotions and strengthen their physical and emotional health. 
Participants in either program meet twice a week after school for 90 minutes each session. The season lasts for eight weeks. All Girls on the Run participants complete a 5K run at the end of the program which gives them an opportunity to apply what they have learned and celebrate their progress.
For more information and to register, visit https://www.gotrvt.org.