Your Contraceptive Coverage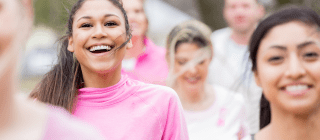 Reproductive health care and contraception are fully covered for our members.
Dr. Josh Plavin is primary care Internal Medicine & Pediatrics physician, and the Chief Medical Officer at Blue Cross and Blue Shield of Vermont. He lives in Montpelier.
The Supreme Court's decision on Dobbs v. Jackson Women's Health Organization strikes down five decades of supporting women to make decisions that align with their health, individual values, life goals, and economic abilities. At Blue Cross and Blue Shield of Vermont we are vocal supporters of preserving reproductive freedom and ensuring our members have access to the highest quality of care. We will continue to work to spread the word to our members across the state about the vote on Article 22 in November, which would enshrine these liberties in the Vermont Constitution in perpetuity. As an internist and a pediatrician, I have had the privilege of working with children and their families in Vermont. I see firsthand the importance of family wellness, including through supporting women's choices to avoid unintended pregnancies. 
Your Reproductive Health Care and Contraception Coverage
Health plan benefits are complex, and during this time of political and emotional turmoil, we want to bring the preventive care benefits to the forefront of our member's understanding. Access to safe and legal abortion care is one piece of reproductive freedom, and we will continue to cover these services for our members in Vermont without out-of-pocket costs and without interruption—no matter what a court in Washington decides. Additionally, Blue Cross and Blue Shield of Vermont covers the full range of contraceptives for our members, from intrauterine devices to hormonal birth control to barrier methods without cost-sharing. We also fully cover medical sterilization procedures for all genders.   
Detailed information about our preventive health benefits and contraceptive coverage can be found here. If you have questions about contraceptives, I encourage you to reach out to your primary care or OB-GYN providers. Our Vermont-based customer care team is available to support our members Monday through Friday from 7:00 a.m. to 6:00 p.m. You can send us a secure message through the Member Resource Center, email, or call us at the number on the back of your member ID.