Mountain Days 2022
Bringing people together to hike for over 20 years
As the weather begins warming and firming up our trails and woodlands, we encourage you to get moving and join us for our annual Mountain Days event!
This year we will be hosting one in-person event, as well as a virtual event. See the details for each event below.
We invite you to join us for both events or one—we want to see you enjoying the trails of Vermont!
---
In-Person at Wantastiquet Mountain, Hinsdale, NH
Date: May 7, 2022
Time: 10:00 a.m.—2:00 p.m.
Join us at Wantastiquet Mountain Nature Reserve. There will be two hiking options— a moderate uphill hike to a great vista and an easy riverside walk. Be sure to dress in layers and wear comfortable sneakers or hiking boots.
Participants will receive a Mountain Days t-shirt, and we will also have healthy snacks and bottled water available. No RSVP is needed for this event.
Wantastiquet Mountain Nature Reserve
Off Route 119
Hinsdale, NH
Parking is available at Runnings Department Store (on George's Field Road)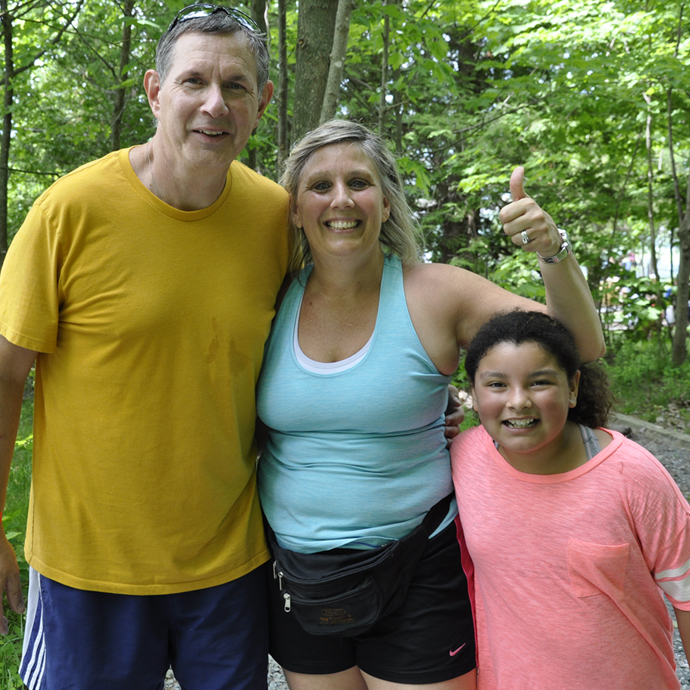 Virtual Event—May 7 to May 21, 2022
Similar to last year, we will host Mountain Days virtually. We will raffle off 50 Vermont State Parks passes (good for 10 visits each). Share photos of your outdoor adventures with your family and friends on Vermont's trails. Post your photos to our Facebook or Instagram pages from May 7-21, using hashtag #mountaindaysvt and then enter your contact information for your chance to win a Vermont State Parks pass (good for 10 visits). You can also submit photos by emailing them to events@bcbsvt.com.
After the virtual event closes, we will randomly select 50 winners of a Vermont State Parks pass (good for 10 visits each). You can share as many photos as you like for the virtual event — the more you share, the better your chances of getting selected.
Check the Trail Conditions
Spring is a time of weather transitions in Vermont, and we want to encourage good stewardship of our beautiful trails. For more information about trail conditions before heading out to hike, please check the following links: