Keeping Vermonters Safe and Connected through COVID-19
Over the past couple of years, we have learned from and faced the unknown of a global pandemic.
Collectively, this was no small feat. Individually, it was a year of many challenges, both personal and professional. As an organization, we learned the power of adaptability in the face of unprecedented change. As Vermont's only local, non-profit health plan, we remained committed to the health of Vermonters, outstanding member experiences, and responsible cost management for the people whose lives we touch.
The threat and our reply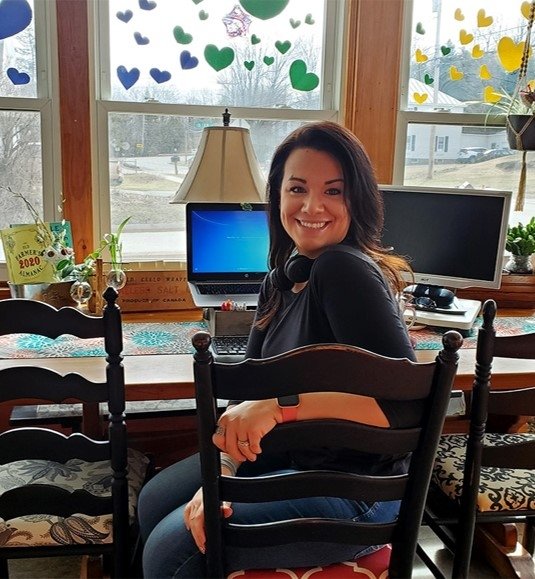 As COVID-19 became a reality here in Vermont, we moved quickly and in cooperation with local agencies to meet public health objectives. Our engagement with the Vermont Legislature, the Department of Financial Regulation, Vermont Department of Health, and the Department of Vermont Health Access ensured we were all working toward the same goals. For our own workforce and to keep people well, we pivoted quickly to a remote-work environment which allowed us to remain fully functional and ensured that our members, providers, clients, and employees had access to the care and protection they needed to better navigate COVID-19.
Policies enacted
We worked closely with the Department of Financial Regulation on drafts of at least nine different emergency rules and bulletins impacting health insurance over the spring and summer. These changes included: waiver of specific out-of-pocket costs, expanding prescription drug refills; eliminating cost-sharing for important medications; new COVID-19 coding and coverage; the broad expansion of telehealth; and modifications to provider credentialing and audits.
Special enrollment period granted access to those in need
In response to the devastating economic crisis that led to 8.3 percent unemployment rate in Vermont in August, we worked with Department of Vermont Health Access to create a Special Enrollment Period for Qualified Health Plan coverage through Vermont Health Connect.
Advocacy and engagement
We actively participated in the Legislatively-directed "Audio-only Workgroup" and proposed recommendations for post-pandemic state policy on the appropriate role of telephone calls in providing access and health care to Vermonters, including how health insurance should cover this type of care. We were a steady voice on behalf of our members and insisted that quality standards must be maintained, and that costs for low-value care be controlled.
We also collaborated with the Vermont Department of Health to serve as advisors and supporters of their continuing response to the pandemic. Initially we supported their efforts to procure and make testing available across the state. This expanded as we moved into the state's effort to roll out the vaccine. When vaccines became available, we actively amplified and promoted key messaging across our social media channels as well as supported state-wide clinics by sending nearly 20 Blue Cross employees to staff the vaccine clinics. These employees supported both administrative and clinical duties. This support is currently ongoing as the vaccines are rolled out to additional age groups.
Additional initiatives to help keep Vermonters well
In addition to the efforts outlined above, we implemented a significant number of initiatives in response to the developments in 2020. Federal and state agencies mandated new policies and operational changes. To help people understand the changes, we undertook a significant communications effort and created a COVID-19 resource center intended to provide up-to-date information and serve as a leader for our members, providers, and clients.
We developed and implemented a Pharmacy Assistance Program to support our members who were struggling to afford their medications. This program is ongoing.
We implemented an advanced payment program for our hospitals and independent providers to financially support them through the disruption to their businesses in 2020.
We raised $8,555 in support of the Vermont Foodbank.
We opened our kitchen in our Berlin location so the Abbey Group could prepare meals for folks experiencing homelessness in Central Vermont.
Employee volunteers donated over 825 masks for our local hospitals, Gifford and Central Vermont Medical Center.
Through our valued partnerships and the diligence of our employees, we have done our part to keep the organization fully functioning while ensuring our loved ones, our families, our friends, and our neighbors remain safe and have access to the care they need while navigating this pandemic. While this past year has not been easy, we believe the future is bright and the horizon is wide open. No doubt, there are many twists and turns ahead, but one thing remains certain—as we work together, speak openly, share our fears, and seek to positively disrupt the status quo for the betterment of Vermonters we will only get stronger, and closer, and more adventurous as a state.