Integrated Health: Member Stories
Our Integrated Health (IH) team of medical and mental health clinicians and in-house pharmacy staff provides personalized care navigation assistance to our members when they need it most. IH offers assistance across the spectrum of the health care journey, through transitions big and small—from pregnancy and birth to mental health and substance use disorder issues to cancer and other chronic conditions and even end-of-life care. The team's goal is to meet each member exactly where they are in mind, body, and spirit to help them get the care the right care at the right time. It's no exaggeration to say that our case managers are changing lives: in 2019, several of our members shared their stories about the tremendous impact the IH team has had on their healthcare journeys.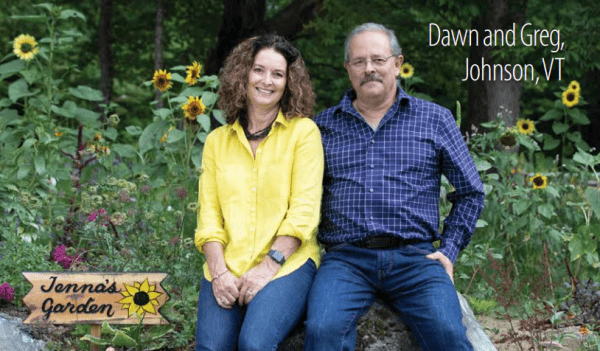 A Trusted Guide Through a Difficult Journey
The Tatro family worked with an IH case manager through their daughter Jenna's long and ultimately fatal struggle with opioid addiction. They chose to share their story to help reduce the fear and isolation that families dealing with addiction often face. "We want to break down barriers and stigma," Dawn said. The family knows these barriers all too well. When they first learned of Jenna's addiction, they tried to deal with it on their own. But it became increasingly difficult to get Jenna the care she needed, so Dawn reached out to IH for help. It was, she said, "the best thing I ever did." The Tatros' case manager served as crucial support and expert guide, helping the family gain access to resources, doctors, and facilities that they otherwise wouldn't have discovered. "She knew the way," Dawn said. Before Jenna's life was cut short, she told her parents she wanted to help others who were fighting addiction. Today, Dawn and Greg are carrying on that work in her memory through the Jenna's Promise Foundation. The foundation's holistic vision includes providing support services, job training, and sober living space to people in recovery. So far, they have purchased St. John's Church in the heart of Johnson village along with a café space on Johnson's Main Street. The church, renamed Jenna's House, is being renovated into a community space and recovery center; the cafe will offer jobs to people to recovery, allowing employees to build valuable work experience while also building meaningful connections with their neighbors. "You need to have community," Dawn said. "You need to have support." Learn more about the Jenna's Promise Foundation at jennaspromise.org.
A Helping Hand Along a Journey of Affirmation
Gabi worked closely with IH throughout her gender transition. She wanted to share her story because the support she received from us during her journey was "life-changing." "It's so important to know you're not alone," she said. Gabi's transition came later in life, after retirement from her job as a school principal and decades of trying to suppress her authentic truth. "I spent a long time trying to make it go away," she said. "But it wouldn't go away." Gabi was the first person in Vermont whose gender affirmation surgery was covered by our plan. When she first began exploring the path toward aligning her body with her gender identity, Gabi reached out to us. She was quickly connected with Colleen Sanford, our dedicated case manager for transgender services. "I remember her saying this was new for Blue Cross, and it was new for me too," Gabi said. The two women agreed to learn together. "We shared hundreds of emails and phone calls through all the steps in the process," Gabi said. "The support I received from Blue Cross—the support Colleen gave me—was amazing." Gabi and Colleen continue to keep in touch. In the time since their first phone call, Colleen has helped over 150 members navigate health care journeys related to affirming their gender identities. "It's very rewarding and satisfying," Colleen said, "to help people affirm the gender that they were meant to be."